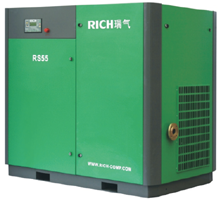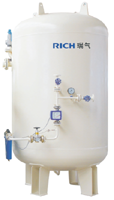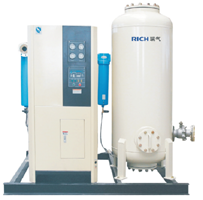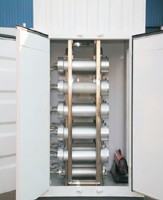 Air compressor
Hign quality screw air compressor will provide the stable and sufficient feed air quality for membrane nitrogen generator.
Air tank assembly
Buffer and reduce air pulsation, reduce system pressure fluctuation, ensure stable air passing through compressed air treatment assembly and membrane assembly. Further compressed air cooling, settlement of compressed air purification of liquid oil and water to reduce subsequent components and membrane host load.
Compressed air treatment assembly
To remove the impurities such as water, oil and dust from the compressed air, provide clean air source for membrane assembly, the rigorous air purification components design to ensure the service life of the membrane host.
Membrane assembly
Compressed air psases through membrance separator, oxygen, moisture,carbon dioxide etc. are removed and discharged to atmosphere. Produced nitrogen is generated with qualified purity, pressure and flow rate.